All about magic sets for different ages, skill levels and budgets.
Year after year since was a young magician growing up in the 70s, I'd get a magic set or two from family and friends. While I ALWAYS looked forward to getting a new set because there would always be new tricks in them to learn, I always knew that I would wind up getting several tricks that I already had. It was inevitable that the toy companies that made them would always include the popular classics in the kits. That's just the way it was.
Sure I expected to open it and find yet another Svengali Deck, Cups and Balls, Prayer Vase or Rabbit Paddle etc. But it didn't matter to me as I always found a use for the extra props that I already had. Weather if be wearing out my TV Magic Cards (Svengali) and it was time to replace them, loosing or cracking a cup, using the other prayer vase as a bottle of water to now use with a NEW trick included in a new kit, Chin Lee Water Suspension or making one creating a mach Jumping Gems or Golden Gems out of two Rabbit Paddles!
But is was the NEW things that I never saw before that made the magic sets great! Even then, some of the tricks were duplicates. It was just that the tricks were too hard or my hands were too small to use. Three or four years later, they were new to me. Tricks like Billiard Balls, Multiplying Rabbits or gimmicks like a Thumb Tip were now things I could handle.
My excitement grew when there was something truly new in the set. Things such as Wonder Blocks, Siberian Chain Escape, Spiked Coin.
Anyway, what I am getting as is that every year the toy store sets were often too repetitious. And to this day while the selection of sets and assortment of tricks is far greater than it use to be in the end there are bound to be a few of the same items included especially if you pick up one of the very big or tiny starter kits.
Each year there are always new magic sets being released. We keep on top of this trend and always have stock especially during the holiday season. We carry great sets from Melissa And Doug, Fantasma, Trickmaster, Ideal, Eddys Magic and others, We even some intended for just for girls! Most kits on the market and geared towards children and even though there are tricks in them that adults will love, the kits do not appeal to them because they assume these are toys. In addition to the standard magic kits out there, We have packaged some unique bundles for out clients. Kits for all ages, skill levels and price ranges. For the most part; the items you'll find in a Ronjo assembly you won't find anywhere else. But we too have been guilty of sneaking in a classic item or two in our creations now and again. It's not in all of them and when it is, it will only be one or two effects instead of half the box.
The following Ronjo Kits are easy enough for a 10-12 year old to master but the lack of colorful looking toys makes them best suited for the teenager just starting out or the adult who always had an interest in magic. They all contain elegant magic that use classy and or quality items. Assembled at a special bundle price. Each of these kits contains one Magician's Choice Performance Close-Up Mat and a couple of awesome props.

ESP/Close-Up Magic Kit Contains Ronjo's creation Peek A Boo, a hysterical card reveal used by magician's the world over.
Beginner Close-Up Kit Contains Pencil Thru Card, a great visual.
Pro Close-Up Kit Contains the famous Bite Out Quarter as performed by David Blaine and Adam Sander in the movie Click.
Pro Teen Magic Kit Contains Don Alan's Invisible Deck as performed by Criss Angel and David Blaine.
Executive Magic Set
This one comes with a quality aluminum travel case, a mini Close-Up Mat, Sponge Balls, Invisible Deck, Scotch & Soda, Thumb Tip & Silk, Coin In Bottle as well as instructional booklets for each of these incredible effects. 195 Tips and Tricks are taught using these few innocent looking props. If you learn just a handful of the tricks in the books, you will still perform some of the most astonishing close up miracles ever created!
Wanna learn all about Rope Magic? Here's everything you'll ever need! Magician's Rope and a phenomenal book.
Here is the perfect gift for the youngster. Try our Instant Magician Tricks and Wardrobe Set Kids love to play dress up and this magician's disguise is right up their alley. Complete with Top Hat, Cape, Bow Tie as well as these three easy and amazing tricks: Drawer Box, Color Changing Silks and Appearing Flower From Magic Wand.
Looking for a sophisticated kit for a child? Look no further than our Fancy Beginner Magic Set it comes with the same quality travel case as our Executive Kit. In here you will find the Steel Ball & Tube, Color Changing Wand and eight more great starter tricks! Many of these effects are not found in conventional kits!
Need bigger props for a larger audience? Well we've got figured out for you too! Take a look at this Stage Magic Set. Includes: Chinese Sticks, Crazy Glasses, Flower Cone, Candy Factory, Multiplying Golf Balls (Unlike the plastic Billiard Balls I mention earlier, these are quality soft rubber balls, easy to grip and manipulate!). Get this set and you'll be on your way to performing as a Birthday Party magician.
Finally we offer our Deluxe Magic Set. Now I know this kit contains Cups And Balls and Ball & Vase but these are true classics and we just NEEDED to include them somewhere! Besides, even if you already have a starter Ball & Vase the one we included is the best quality bar none! Also included: Break Away Magic Wand, Silk To Egg, Rose From Mid Air, Mesh Coin Bag, ITR or Invisible Thread Reel in which you can perform the Levitation Dollar Bill, Ring Off Spoon, Haunted Handkerchief and Magic Marshmallows.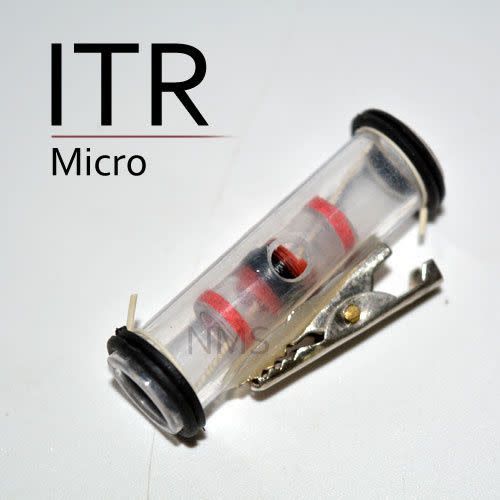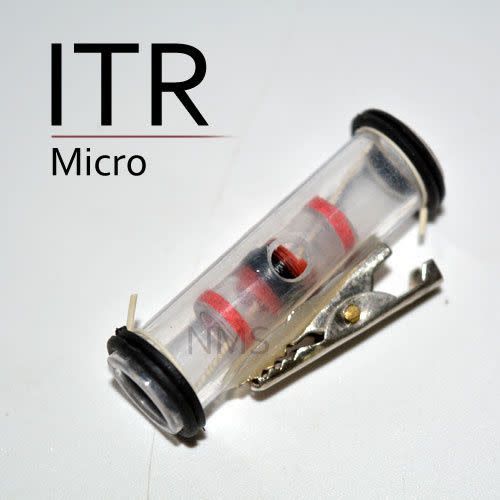 Now please understand in the kits that we assemble, sometimes an item is not available and we will change what is supplied. While the website description will be corrected to reflect these changes, this blog might not be updated.