Posted on
Posted in ace's high, book of souls, eddie, final frontier, heavy metal, iron maiden, killers, live after death, mask, number of the beast, powerslave, somewhere in time, trick or treat studios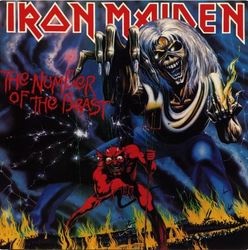 Heavy Metal icons Iron Maiden have released Eddie to roam the earth! If you are not careful Eddie will take over your whole being. Collectable Eddie costumes and masks and more! Up the Irons!
Presenting heavy metal's most iconic mascot; Eddie! We have Eddie masks and costumes that you can wear to rock out at Iron Maiden's live shows, cranking tunes at home or at Halloween parties!
Iron Maiden's original mascot was a paper mache mask simply called The Head. This mask was molded from the creator's own face and was not the corpse that has become world famous. Due to British accents, in the band's early days when The Head was mentioned, it sounded like they were saying "Ead." Ead soon became known as Eddie The Head. Later The Head was dropped and he is now known only as Eddie. 

Listen to this clip from comedian Jim Breuer And Laughter For All on You Tube. Where he makes this amazing and hysterical comparison of Eddie from Iron Maiden to children's show The Wiggles!
Artist Derrick Riggs created the Eddie character as we know it today. First seen in 1980 on the bands 1st  single Running Free. Eddie has been seen in various poses and costumes, as well as having many different physical looks; he is also portrayed as different characters. Characters such as Eddie The Alien from Final Frontier or Eddie The Devil from Number of The Beast. Eddie also has many guises.Everything from to Canadian County Mountie to a Samurai. Eddie has appeared on all of Iron Maiden's album covers and singles, DVDs, tour posters, video games and more. Riggs drew all of Maiden's artwork for many years but he eventually stopped. After Riggs stopped as Maiden's exclusive artist, the band has since given six other artists work. Each offering new looks for Eddie.
Derrick Riggs did the original album cover art for all of the below masks except for
The Book of Souls was done by Mark Wilkinson and The Final Frontier was done by Anthony Dry.
All of the below masks are $59.99 each with the exceptions of Ace's High and The Book Of Souls which are $49.99 each.
Iron Maiden            Killers     Number Of The Beast Piece Of Mind  Powerslave Cover
  Powerslave Mummy     Ace's High   Somewhere In Time     Final Frontier     The Book of Souls
Piece of Mind Costume $59.99
If you are getting the Piece of Mind Mask you are going to need the official costume and complete the look of this iconic album cover! Costume includes Straight Jacket with buckles and shredded pants. One size fits most: Chest up to 48" Waist 44" Inseam 40"

These below items are not official Iron Maiden products but they make a great addition to your Eddie costumes. The Foam Axe will go great for the Killers album cover.

Either of the Strait Jackets would be great for Eddie from Piece Of Mind. The Escape Jacket is made from durable canvas and has heavy duty buckles. This jacket is a magician's trick. They can lock you in and you can make a grand escape just like Houdini and Criss Angel! The costume one, has snaps where the sleeves attach to the jacket and the buckles and straps are all attached to the jacket with Velcro so you can bust out and escape. This particular jacket is great for Halloween Haunted Houses. Both are great for Eddie! With one of these, Eddie will get out of his padded cell! BTW, we know we spelled it straight, instead of strait as it should be. But most think it is spelled as straight.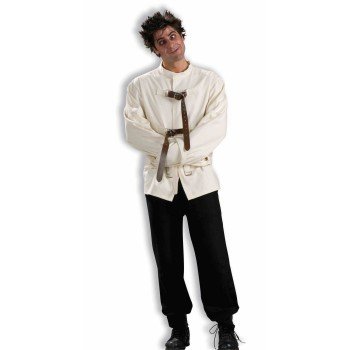 Use the inflatable guitar to rock out and play real air guitar to all your favorite Maiden tunes! Which one is your favorite? There are so very, very many its almost impossible to choose. 22 Acacia Avenue, Drifter, Wrathchild, Fear Of The Dark, Flash Of The Blade, Two Minutes To Midnight. It's much easier to choose who your favorite singer is. Paul Di'Anno or Bruce Dickinson? If you picked Blaze Bayley, then you can bite me! And Paul Day well, he never counted anyway.
The Greaser faux leather jacket could go for several Eddie looks including your Legacy Of The Beast outfit. It is also great for your biker costume or 1950s T-Birds costume.
Don't forget your Monster Gloves! You defiantly need these. Latex on one side. fabric on the other. Sold and flexible so you can hold your beer!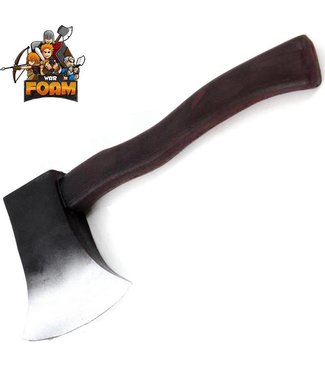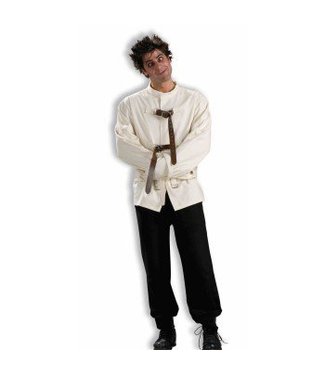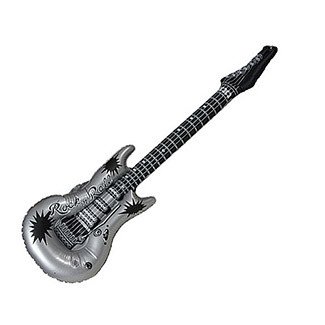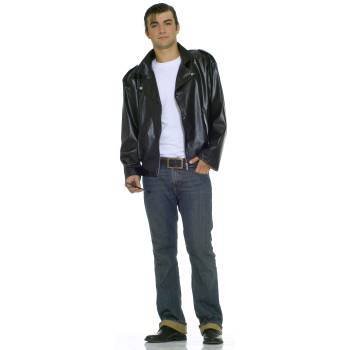 Axe       Straight Jacket  Inflatable Guitar  Greaser Jacket Monster Gloves
                                        
Show your love of the band, all day everyday with these great items!
2" Piece of Mind Enamel Key Chain            1 1/2" Piece of Mind Enamel Pin
            $12.00 each                                                 $12.00 each

The key chain has reinforced links and a very durable ring. Eddie will be with you all day!
The pin has a double rubber clutch backing. Perfect for your jacket, cap or backpack.
For the items not yet uploaded to our website, please Call or Email us. We manually take your order and ship these items right to your door!
Please note: Prices do not include tax and shipping.
                   Prices subject to change without notice.
UP THE IRONS!